With fuel prices skyrocketing, and a long weekend ahead, how do you make sure you save every dollar possible while supporting local and getting out and about?
Let us steer you in the right direction. Below are some top tips to save money while making sure you don't miss a thing in Milford Sound.
1    Shop Around for your boat cruise
Shopping around to many means looking for the best price, and that's definitely part of it. What we would like to encourage is to look for the best value as well. While there are a few different operators in Milford Sound, not all cruise operators are the same or offer the same experience. Make sure you pick the best operator and cruise for what you want to get out of it.
Look for cruises that:
Have more time on the water
Take you further
Show you hidden secrets (like the Underwater Observatory in Harrison Cove)
Cater for kids
Have some on boat extras; food, drinks, etc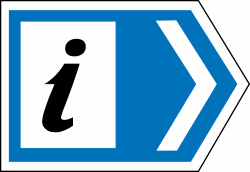 2  Book through a local agent
Did you know that almost every local agent in New Zealand do not charge you a service fee to book? Using a local agent means they do the hard work for you. They have an in-depth knowledge of all cruises and options and can match a cruise to your needs. This knowledge doesn't cost you a cent!
We have a wide range of fantastic local agents in Wanaka, Queenstown, Te Anau and Milford Sound who are the best in the business and more than happy to help.
3  Got a Gold Card? Ask for a discount!
Over 65? Do you have a Gold Card? Not only can you save on your cruise with Southern Discoveries, Gold Card benefits range from petrol savings, to café specials and everything in between. Visit here to take advantage of these offers and never leave home without it.
4  Travel Off Peak
That means travel now (March to September)! Our businesses in Milford Sound and Queenstown are ready and waiting to offer you the very best in service and experience.  Travelling off peak means you can take advantage of some very special offers in the market. Check out our website for the latest and greatest.
5  Grab a coach into Milford Sound
Whether you are departing from Queenstown or Te Anau, get more out of your trip by catching one of our coaches into Milford Sound. Not only will it add to your experience; with fantastic commentary, amazing stops, and seamless service, you will also save some $'s and the environment by reducing your carbon footprint on the road.
Check out here for more reasons to go by coach.
6   See what's FREE
Make the most of your stay in and around Milford Sound – plan ahead to make sure you do as much as you can while here.
Whether you are staying in Queenstown, Te Anau, or Milford Sound there is loads of FREE or near FREE stuff to do.
Our top 10 Must Do's Te Anau includes links to free walks and attractions in Te Anau.
Check out the best walks on the Milford Road if you're staying in Milford.
For a locals guide on what to see, do and eat in Queenstown click here.
7   What to drink to save money
Doing the right thing and packing your reusable coffee mugs is not only good for the environment its easy on the pocket! This will save you $'s to get your caffeine hit in almost every coffee joint around here (including Milford Sound).
Drink from the tap – our water is safe! Milford Sounds water comes directly from the Stirling Falls, so grab a glass while you are here; it's hard to find fresher!
And if you're after something in the adult beverage variety, try our onboard local craft beers from Altitude Brewery and Otago wines from Akarua Winery. You'll find the pricing just the same as a bar or café, even though you are in one of the most remote parts of the world. (top tip – ask about Captain Cooks brew)
8  Milford Sound is worth it
Our biggest tip on this whole list is that no matter what your budget Milford Sound is worth every penny.
As the original Milford Sound Cruise, we are so lucky to have called this part of paradise home for over 60 years and welcomed many visitors in that time. The number one comment we get from them is 'why didn't I come sooner?', quickly followed by 'why didn't I plan to stay longer?'.
Don't miss an opportunity to visit the 8th Wonder of the World; visit us today!
See more latest news